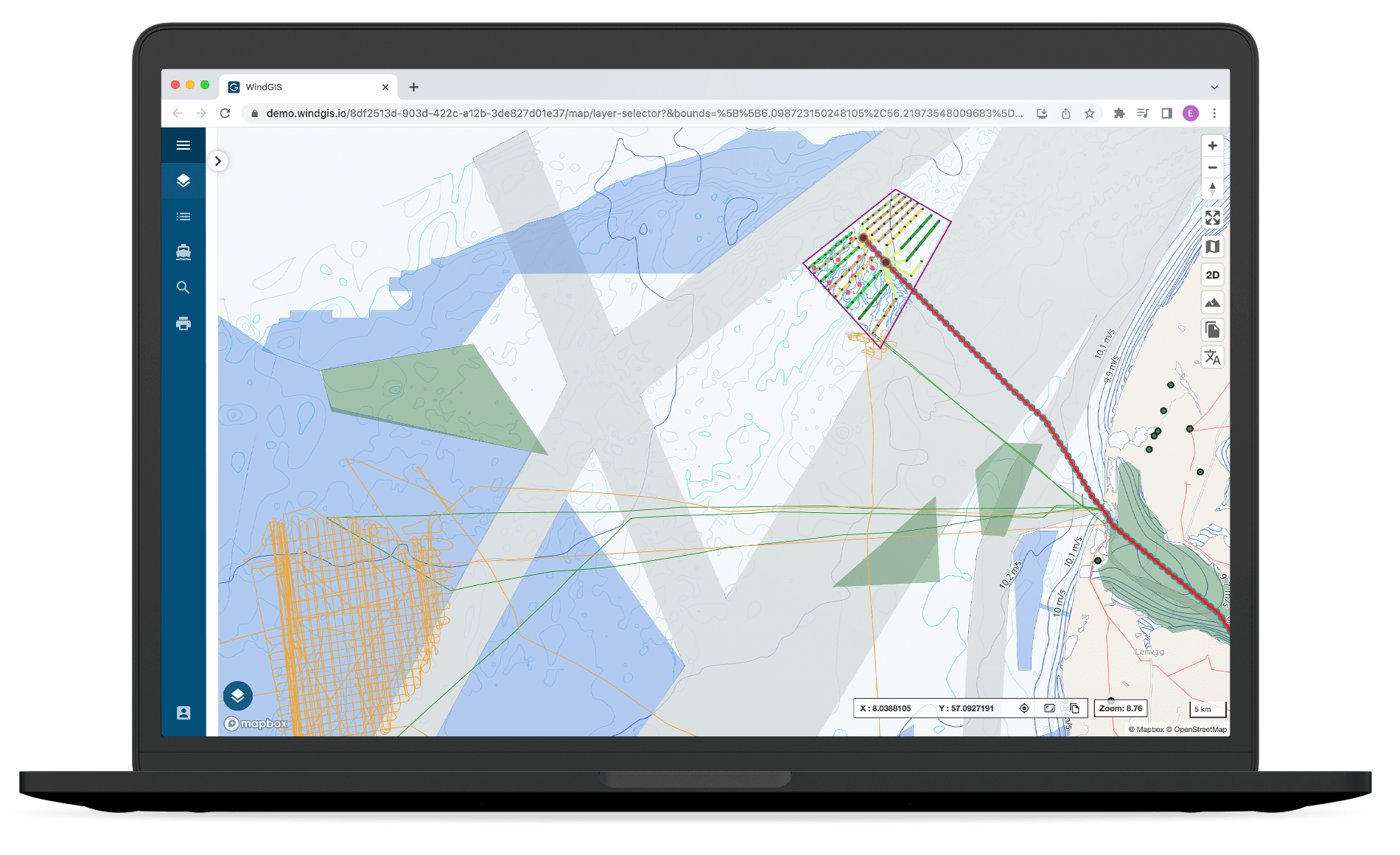 Web GIS Viewer for Wind Power Projects
Our Geographic Information System (GIS) enables wind power projects and stakeholders to efficiently manage and share spatial data. WindGIS is tailor-made for collaborating across GIS specialists and other project team members.
Give your colleagues, stakeholders, or the public direct access to all or selected geographical information in WindGIS.