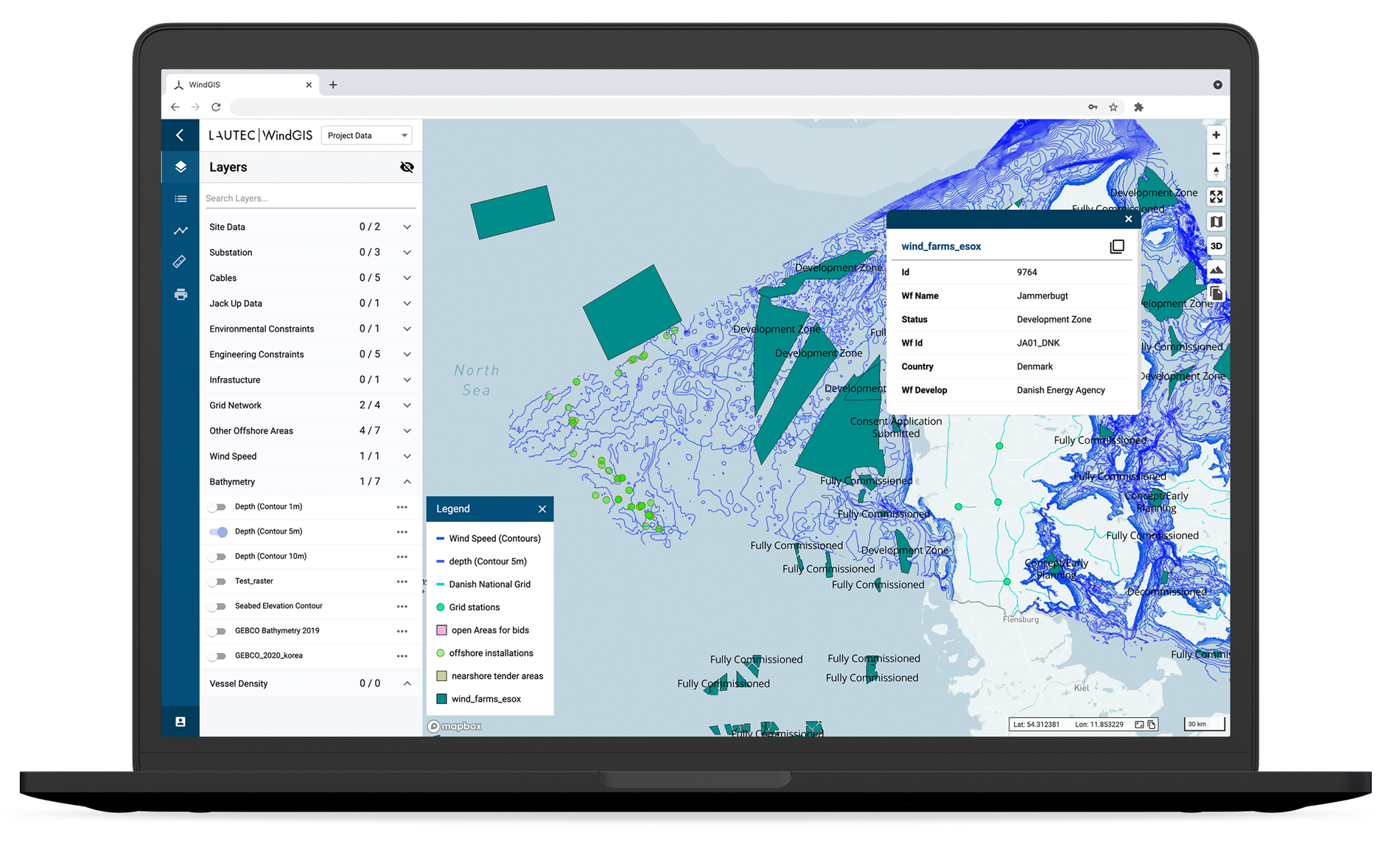 Collaborative Spatial Solutions
LAUTEC's GIS solution enables wind power projects and stakeholders to efficiently manage and share spatial data. WindGIS is tailor-made for collaborating across GIS specialists and other project team members.
Empower and involve your colleagues, stakeholders and the public by giving them direct access to all or selected geographical information.